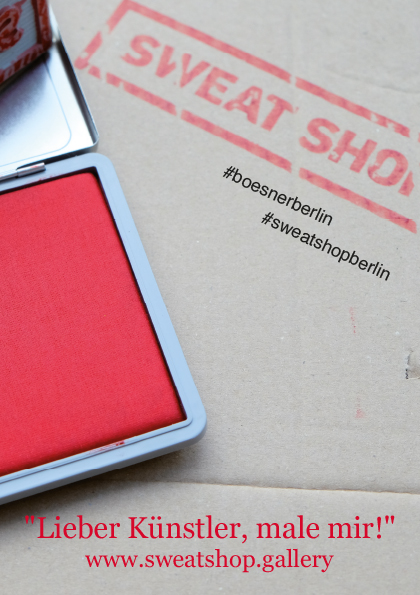 English:
For its fourth edition, SWEAT SHOP is giving a guest performance at the opening of the new boesnerart supply shop in Berlin-Neukölln. For one afternoon eight established artists will take part in our SWEAT SHOP art experience.
Their work shift, split in 30 minute units, requires them to break with their usual work patterns and produce art under tight conditions with limited space and time, and with their customers watching.
You can join the experience and book your favourite artist on the spot or online*, then give them your instructions, watch them produce it in a max of two 30 minute units, and enjoy your unique artwork!
* subject to availability, sale starts at 11:00, doors open at 10:30